Our Industries
Construction Industry
The construction industry faces a wide array of challenges, from labor issues to tax regulations to increasing costs and competition. And, after a long day of physical exhaustion repairing someone's roof, often times the last thing construction owners wish to do is come back and go over their books for hours. Rather than exhausting yourself both physically and mentally, let us handle the tax, accounting and bookkeeping issues singular to your business so that after a hard day's work, you can head home knowing that your business plan is as well constructed as the house you just finished.
MKR has worked with clients in the construction industry for decades, and we want to offer up our industry-specific capabilities to generate a business and tax plan that reduces your costs, increases your profits and improves how you stack up to the competition.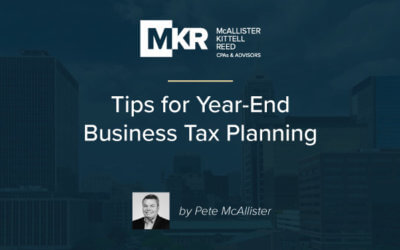 With additional guidance and regulations released consistently since President Trump signed the Tax Cuts and Jobs Act of 2017 into law, one thing remains clear: strategic tax planning is key to lowering a business's total tax liability. Read on for some moves on...
Connect with Your Advisors