Our Industries
Construction Industry
The construction industry faces a wide array of challenges, from labor issues to tax regulations to increasing costs and competition. And, after a long day of physical exhaustion repairing someone's roof, often times the last thing construction owners wish to do is come back and go over their books for hours. Rather than exhausting yourself both physically and mentally, let us handle the tax, accounting and bookkeeping issues singular to your business so that after a hard day's work, you can head home knowing that your business plan is as well constructed as the house you just finished.
MKR has worked with clients in the construction industry for decades, and we want to offer up our industry-specific capabilities to generate a business and tax plan that reduces your costs, increases your profits and improves how you stack up to the competition.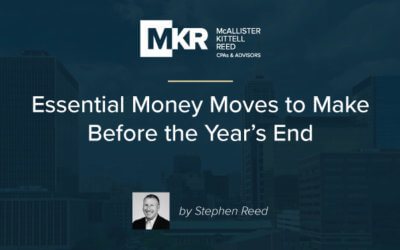 The end of 2018 is quickly approaching, but there are a few key money moves you should make before the new year, especially in light of the Tax Cuts and Jobs Act. The higher standard deduction means more Americans will ditch itemizing their 2018 federal tax returns....
Connect with Your Advisors