Our Industries
Professional Services Industry
Accounting for Professional Service Firms
The professional service industry is one with a distinctive set of challenges, ones that center largely on costs, compensation and retention. We know that in order to serve your clients well, you need to create a business plan that will treat your employees well. MKR is experienced in coming up with creative business solutions targeting low costs and satisfied employees.
The solutions developed for one professional service company may not transfer to the needs of another company, so we want to work alongside you to uncover solutions singular to the challenges you encounter daily. Our team wants to help you meet day-to-day financial goals, as well as long-term ones.
In addition to our traditional tax and accounting services, we can provide business and software consultation and support. Let us focus on your financial needs, so that you can focus on your client's needs.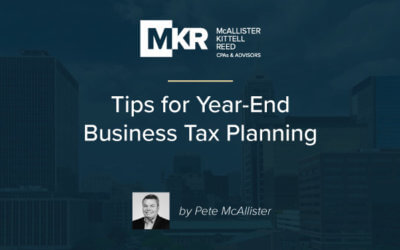 With additional guidance and regulations released consistently since President Trump signed the Tax Cuts and Jobs Act of 2017 into law, one thing remains clear: strategic tax planning is key to lowering a business's total tax liability. Read on for some moves on...
Connect with Your Advisors